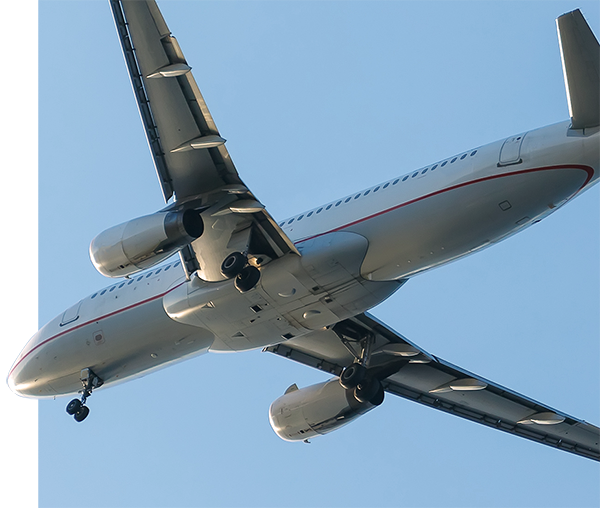 YOUR SUPPLY CHAIN PARTNER
COMMERCIAL AEROSPACE PARTS
Broadwing Aviation creates greater efficiencies in commercial airline and MRO supply chain and purchasing departments. We offer flexible, customized solutions that:
Extend Your Team
Think of Broadwing Aviation as an extension of your supply chain. As your personal parts and materials broker, we are not limited by our own inventory so we have no cost controlling to make up for stagnant inventory or long lead times. Instead, we focus on your needs—leveraging our global partners to pull together several options for you.
Our resume includes an in-depth understanding of client requirements and expectations, as well as relationships with global OEMs, distributors, FAA 145s, tear-down specialists and airlines. You can trust our team to put its expansive reach to work for you while we adapt to each client's unique processes.
Our experienced aerospace parts procurement experts are dedicated to supporting you, getting your needs right the first time. With Broadwing Aviation, you can expect a response to RFQs within two hours. Our team will then stay in constant communication on your order status until you're back in the air.
Search Commercial Inventory
Search our 100,000+ part inventory by entering your part number or uploading your RFQ.
If the part you're searching for is not listed, please contact Broadwing Aviation and we will get to work right away to locate the part for you.
Broadwing Aviation is here to solve your supply chain challenges – so you don't have to.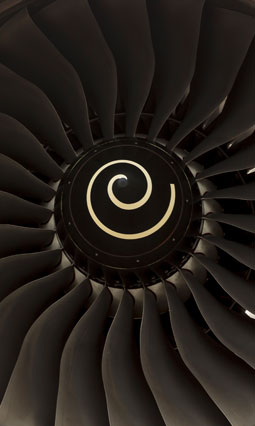 Supported Commercial Aircraft Platforms
Broadwing Aviation supports parts for every Boeing and Airbus commercial platform flying in the world today, including legacy aircraft. We have extensive experience in sourcing parts for the following aircraft platforms:
Boeing
MD88
DC10
737-700
737-800
737-900
737-Max
757
767
777
787
Airbus
A319
A320
A321
A330
A340
A380
Bombardier
CRJ200
CRJ705
CRJ900
CRJ1000
Don't see your aircraft type listed? We can still help. Contact us and we will work with our partners to help find what you need to get back in the air.
Real Results
OUT-OF-PRODUCTION PARTS? NO PROBLEM.
A client needed a part no longer in production to get its aircraft out of check. Using our extensive database, Broadwing Aviation identified a supplier in Europe who had purchased the remaining stock years previously, with no public record. Broadwing Aviation saved the client more than $100,000 and was instrumental in getting the aircraft back into operation on time.
SLASHING LEAD TIME BY 320 DAYS, AND COST BY 44%
The horizontal stabilizer on a prime contractor's 757 panel was damaged. The OEM had no stock, a 365-day lead time and a $124,500 list price. So, the client called Broadwing Aviation. Our team at Broadwing Aviation was able to use vast market knowledge, including strategic partnerships, to locate a retired 757, remove the panel, and have it repaired and delivered in 45 days for $69,500.
REDUCING LEAD TIME BY 100%, COST BY 30%
A frustrated client mentioned in passing he consistently buys the same new parts from an OEM, and endures a 120-day lead time every time. Broadwing Aviation proactively contacted the OEM to negotiate a volume parts buy. The result was a price reduction of 30% and a new lead time of only 1 day.
DELIVERED: BEST-IN-FLEET OTP, RELIABILITY
With client-proclaimed second-to-none service, Broadwing Aviation improved the client's reliability program and PO/RO tallies—something even its senior management has noticed. With the best OTP and reliability standards in the entire fleet, equally important to the service is our hospitality, the client says.
CLIENT POs, ROs, AOGs 'SIGNIFICANTLY REDUCED' YOY
In 2017, Broadwing Aviation supported a valued client with 280 purchase orders, more than 110 repair orders, and 23 AOGs. As a direct result of our component reliability and management of components through shop visits, the client's POs, ROs and AOGs were "significantly reduced" year over year. The client was so pleased, they took the time to personally thank us for our "exceptional standard of service."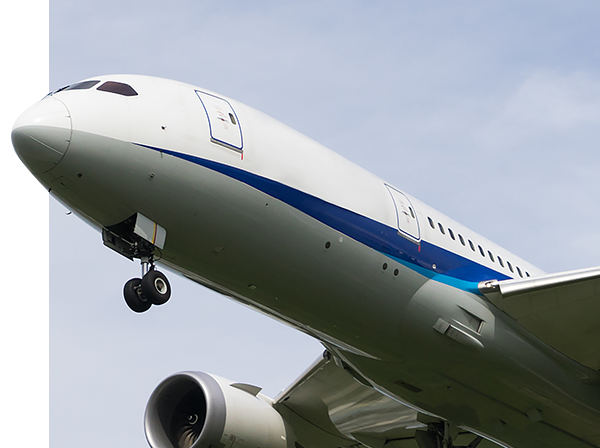 Get Started
To discuss a project in more detail, contact our team.